4 Tips for Choosing Online Loans Safe and Fast Without Guarantee
Tips for Choosing Online Loans Safe and Fast Without Guarantee – Financial technology or fintech offers online financial services that can be sent and used very easily by anyone who needs financial assistance, called online loans.
Without complicated conditions, the funds sent through online loans can also be disbursed in a matter of hours.
This of course makes conventional financial services from banks or cooperatives gradually lose their appeal. People who need money easily, in a short time, and with a flexible platform will immediately think of applying for a loan online.
However, on the other hand, not a few people only see loan funds from the bright side. The dark side and risks of these services seem to be simply ignored until they finally fall victim to bogus services and become entangled in a crippling debt load.
Tips for Choosing Online Loans Safe and Fast Without Guarantee
So, here are four important tips for choosing an online loan that is not only safe but also liquid quickly. You need fast money? Want to borrow money without collateral? Here are tips for choosing fast and safe online loans.
Find out about the qualification and legality of online loan services
To offer easier access, not a few fintechs offer app-based or smartphone-based online lending services. This makes it easy for users to check the ratings of services or apps on the Playstore or Appstore.
Be sure to choose the best loan servicer that has an application score above a four. To be more convincing, also check the reviews written by previous users and see the complaints, problems, suggestions, or criticisms made.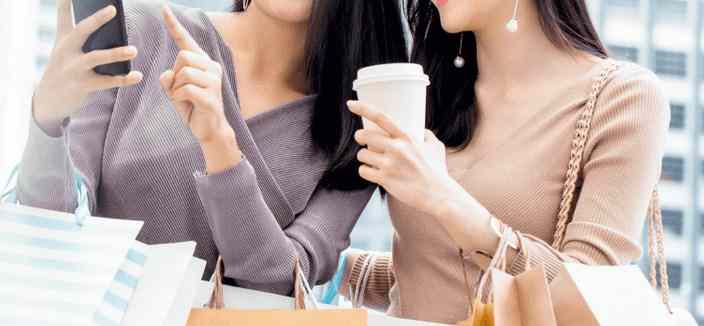 If it tends to be positive and there are no complaints that seem to be very detrimental to customers, then it's okay to apply for a loan for that service or app.
Not least, you also need to check the registered status and business license for online loan services at the OJK. You can see it on the official website or see the logo of the financial services supervision agency on the online loan application page.
This is important because it can prevent you from being caught by illegal lending services with loan terms that are not in accordance with current official regulations.
Make sure billing fees are displayed transparently
Another thing that is no less important to check before continuing to apply for an online loan is to check the billing expenses that must be settled each month.
Make sure the cost bill the lender shows is transparent and that there are no obscure charges that could suddenly increase your payments.
Since there are no face-to-face activities, you must be proactive in finding out all of the loan terms and fees that must be paid early in the loan process.
As a leak, some information related to invoices that must be known when applying for a loan online is the amount of interest charged, the period of time or the term of repayment, and other costs that are borne by the client.
Know the term to disburse the loan funds
Not a few online loan services claim to be able to disburse loan funds within a few hours, even minutes after submission. However, for this to be done, it is true that there are several conditions and indicators that the client must first meet.
For example, the disbursement of credit funds online can only be done if the prospective client can clearly and completely attach all required documents and supporting documents.
On the other hand, although they offer fast disbursement of loan funds, not all loan services have the same transfer speed. Some services can disburse funds quickly if all conditions are met.
However, there are also online lending services that still offer long delays before funds are sent to their customers even though all the requirements have been met. Well, things like this are what you need to know in advance so that problems do not arise in the future.
Have an integrated customer service
Finally, the tip for choosing an online loan service that is safe and fast is to guarantee the customer service provided by the company.
Find out if the online loan service has an email address, phone number, or Whatsapp number that is easy to access and contact.
Also find out if the services and responses provided by the customer support operator are clear, polite, and prompt.
Why is it important to do this? Because, through this consumer service, you will be able to obtain all the information related to loan activities, including filing complaints or finding solutions when you have problems.
Therefore, before applying for a loan online, first, make sure that the customer service is integrated and responsive.
Those are four tips for choosing an online loan service that is safe and offers fast disbursement of funds. The most important thing is to choose an online loan service that does not think twice when it comes to maintaining the trust of its customers.
Also, make sure you choose an online loan service that is registered and, if necessary, has a business license because this can guarantee the legality and credibility of the service.