6 Advantages of Online Trading And Type of Trading
Advantages of Online Trading – Online trading is now an option. This is due to the advantages of online trading, which also make it easy and profitable. But, of course, to make big profits, you have to know what online trading is all about. What is trading?
Trading is the activity of buying and selling instruments and the goal is to make short-term profits. Because it is carried out in a short time, trading activities are usually associated with short-term investments. That's what makes trading so reliable today because traders don't have to wait to make a profit.
While online trading is a commercial activity carried out online. Brokers or securities usually offer special online trading applications. Online brokers are no longer difficult to find.
Online trading brings benefits, but there are also risks you can take. For that, you need to learn various strategies for smooth trading.
Advantages of Online Trading and Most Demanded Types of Trading
There are several advantages of buying and selling online that make it chosen to seek profit. Especially for millennial investors who want to make a profit without having to wait too long. It is the advantage that makes the chosen trade.
Easy to do
Flexible
Capital tends to be minimal
Nice app features
Low cost
Suitable for those who want short profits
Benefits of online trading
Easy to do
The advantage of online trading compared to manual trading is that you can do it easily. This is because the world of trading can now be accessed via the internet, so you don't need to go to the broker's office first. Trading is done through the app.
Before the advent of smartphones, a trader usually had to go to a broker's office or call ahead to open a trade register. You cannot trade just because there is a broker who ensures that your data and capital are channeled correctly.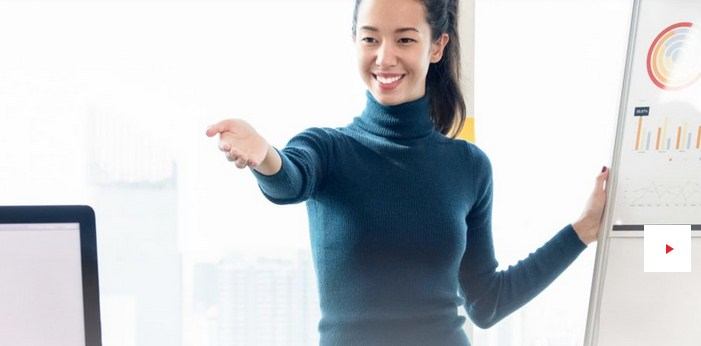 Make sure the trading application you choose is legal because it is guaranteed to be safe and far from fraud.
flexible
The advantage of online trading that you will get is that trading activities are mostly flexible. An example is trading cryptocurrency which is open 24 hours.
Therefore, you can set trading time according to the free time you have. So you don't need to transact during working hours because it can be done at night. Even on holidays, you can.
Capital tends to be minimal
Online trading is very possible to start with minimal capital. This is a safe option for those of you who are just starting out in the world of trading. From here you can start to feel calm, without having to be afraid of getting a lot of losses.
In addition, there are tons of trading apps that allow traders to start with small capital. You just have to choose an application that offers conditions to start trading with the lowest possible capital.
Nice app features
The trading app features are now amazing. For example, in a stock trading app, there is an automated trading feature. You need this feature to automatically order shares before the stock market opens.
Also, stock trading is busy every day. If you don't start early, you could run out of stock on orders. With the presence of its features, you can have the action you want. The presence of the auto trading feature is also to remind you to make purchases early in the morning when the market opens.
Low cost
Every time you carry out trading activities, there must be a fee that will be deducted from your account. Trading fees generally tend to be cheap, depending on the amount of capital deposited and how often you trade.
Therefore, it is highly recommended that you only make as many transactions as needed so that the initially low fees don't add up.
Suitable for those who want short profits
For those of you who want to get profits in a short time, trading is the right choice. The benefits you get don't have to wait long. You can even earn daily profits by tracking a full day.
What are the types of online trading?
Types of trade in Indonesia are quite diverse. You can choose according to the operation and the risk. The following is an explanation of each trade.
gold trading
cryptocurrency trading
currency trading
stock trades
Gold trading
Currently buying and selling gold does not only occur in gold shops, but can also be done in the foreign exchange market. Gold is a commodity in the foreign exchange market.
All you have to do is deposit capital, buy when the gold price falls, and sell it when the gold price rises. It doesn't have to be physical gold, you can buy and sell it through a dedicated gold trading app.
Later when you feel you have enough gold, you can print it at the dealer app agent that you use.
Cryptocurrency trading
We can also call it cryptocurrency trading. Here you can trade Bitcoin, Ethereum, Dogecoin and various other currencies that are no less profitable.
There are many legal cryptocurrency trading apps that you can choose from. This cryptocurrency transaction has an unlimited time because it is open at any time. From there, the transaction is executed at the desired time.
However, you should monitor it as often as possible. Especially if you intend to trade every day. The reason is that cryptocurrency prices fluctuate. You can experience losses if you don't make a decision immediately.
Forex trading
Also known as forex trading, buying and selling are done using foreign currency instruments. In Indonesia, this is permissible because foreign currency itself is a legal medium of exchange.
To do this, you need to enter the foreign exchange market through a special application for currency trading. Another advantage is that you can be given a loan when the forex market is doing its best to make a purchase.
But, of course, there is a risk of lending which is called leverage. You can experience double losses if you fail in a forex transaction. Also, foreign currency prices can easily change due to frequent transactions.
Stock trading
This activity is often equated with stock investment, but in reality, it is very different. If the stock trading is done for short-term profits, stock investments usually have profits that can be taken over the next few years or in the long term.
Stock trading is very dependent on stock prices. Therefore, you need to consider the stock price before making your choice. Cheap stocks are a good choice, but not cheap.
Because it does not rule out the cheap ones that can catch. It's already cheap, it turns out to be even cheaper until the price drops. This is why you often experience losses.
Thus an explanation of the advantages of buying and selling online and its types. Don't forget to think about the risks too, so you are better prepared to trade. The trading world is unstable, you shouldn't be surprised by changes.