Tips for Choosing Car Insurance at GAP Insurance
Tips for Choosing Car Insurance at GAP Insurance – No one can say for sure what kind of incidents may occur on the road while driving. With the dense traffic flow, especially in urban areas, the risk of accidents certainly cannot be completely eliminated. Therefore, every vehicle owner, especially a car, must prepare insurance.
Car insurance is a financial product proposed with the aim of reducing or even eliminating the risk of losing a vehicle. Starting from the risk of repair costs when damaged, or lost due to theft, all losses can be covered by GAP insurance.
Even though it is mandatory for car drivers, many people are still confused about how to choose the best car insurance product. Moreover, many insurance companies offer various protections and nominal premiums for their car insurance products.
Tips for Choosing Car Insurance at GAP Insurance
So, if you are one of them, let's take a look at these 5 tips for choosing the best car insurance product so that the protection provided is accurate but still cost-effective.
1. Know the Protection Provided by Car Insurance
Before deciding to apply for car insurance, first find out what protection is needed. By knowing the type of protection needed, it will be easier for you to determine which car insurance product is suitable for you to choose and adjust the nominal premium.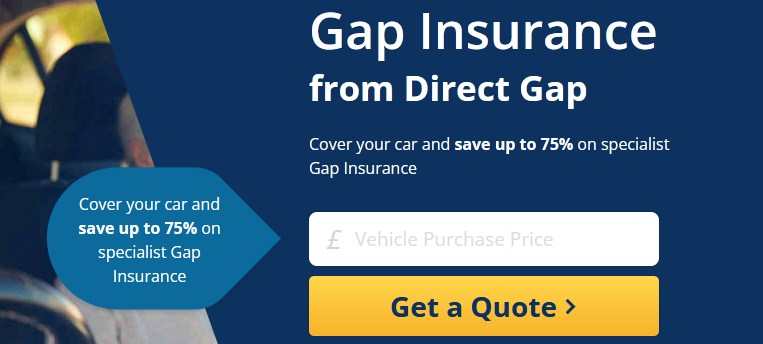 In general, car insurance is divided into 2 types depending on the type of protection provided. The first is comprehensive or all-risk car insurance, and the second is TLO or Total Loss Only car insurance.
For a comprehensive type, car insurance provides protection against all types of damage or loss experienced by the car, both small and large damage. Because this type of car insurance premium is relatively more expensive.
Meanwhile for TLO car insurance, with a more affordable premium, protection is only given if the car is seriously damaged with a total repair cost of more than 75 percent of the car price, or if the vehicle is lost.
Of course, comprehensive protection is preferable as it provides all-inclusive protection as long as the budget is available. If you are constrained by costs, there is nothing wrong with choosing TLO-type car insurance by providing protection according to your needs or risks that you think are prone to occur.
2. Choose a Credible Insurance Company
After determining what type of protection is needed, the next thing that needs to be done is to choose a credible and of course trusted GAP insurance company. Check the registered status or business license of the insurance company at the OJK and find out the reputation and reviews given by its customers.
Some important things to know about GAP insurance companies are how they respond to filing customer claims, the terms and conditions for filing GAP insurance, and so on. Consider several companies at once as an alternative to make it easier to choose a better car insurance product later.
3. Compare the Protection Provided and Find Out Potential Promos Available
When several choices of car insurance companies are in hand, now is the time for you to compare the protection and services provided, along with the nominal premium. Contact the auto insurance company through sales or customer service and ask about insurance services.
Don't forget to ask about potential promos that can be obtained so that insurance protection is maximized or to get a premium discount. Some important things to know about car insurance so you can get more affordable premiums are low mileage on cars, having a good driving track record, discounts for students or retirees, and so on.
After everything is felt to be correct and there are no problems with the nominal premium or protection coverage provided, all you have to do is collect the required documents and carry out the submission process.
4. See All Points in the Insurance Policy
It's useless if you have car insurance, but don't know the contents of the protection policy. It should be understood that the insurance policy contains all important matters related to the protection, rights, and obligations of customers or GAP insurance companies, as well as other details regarding car insurance.
In fact, understanding the contents of this insurance policy is important before the insurance contract is made. That way, if it turns out that there are policy points that are inappropriate, not understood, or have the potential to harm one party, you can still ask questions or replace them until both parties agree.
5. Understand the Protection Claim Process GAP Insurance
Every GAP insurance company must have a different procedure for submitting claims and this is important for users to understand. Find out the correct and detailed procedure for filing a car insurance claim so you don't have any hassles later.
Usually, the procedure for filing a protection claim for each type of insurance is explained before the customer agrees to an insurance contract.
If you forget, customers can view insurance policy information, or contact the GAP insurance company directly through customer service or customer service. Lighten the Financial Burden by Choosing the Best Car Insurance Products
Through car insurance, vehicle owners can get rid of the fear of high repair costs when they have a serious accident or lose their car.
When does gap insurance not pay? The purpose of gap insurance is to protect you in only one scenario: You owe more on the loan or lease than the car is worth. In this case, the payment you receive from the insurance company is not enough to pay off your loan or rental balance.
Where to buy gap insurance? If you buy or rent a new car, you can get gap insurance from your dealer or car insurance company. Generally, gap insurance is optional if you are financing a purchase, but may not be optional if you are leasing a vehicle.
How much GAP insurance per month? policy, you can pay anywhere from $3 per month to $60 per month for this coverage. or stolen, gap insurance—or Covered Asset Protection insurance—covers the difference between the actual cash value of your vehicle and the remaining amount owed on the loan or lease.
You don't need to prepare the best protection, you only need to provide optimal protection as needed when choosing car insurance. That way, insurance premiums do not become a financial burden that is too large, but maximum insurance benefits can still be obtained.